Qualitative or Quantitative Usability Testing?
Thursday, January 19, 2012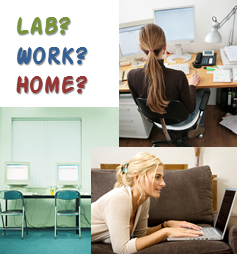 A client recently asked for advice about usability testing approaches. Her internal client wanted to do a traditional usability lab test, while she was wondering if a quantitative online usability approach was a better fit.
This question got me thinking about the advantages and disadvantages of each approach. As usual, no research method is perfect and each has his strengths and weaknesses. There are many tools available to do quantitative usability testing online faster and cheaper. Although these can also provide qualitative data, usability testing in the lab environment can give you a deeper layer of insights into user behavior on specific issues.
The table below shows what I have learned about usability testing, after managing two usability labs in my past life as a corporate market researcher.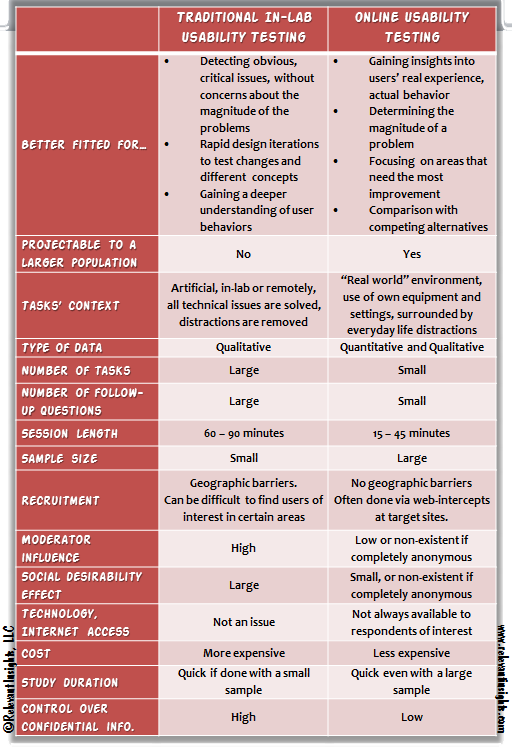 Each usability testing approach has a purpose and complement each other. If timing and budget permit, you should use both. If you can only afford one or the other, think hard about the objectives and the type of decision you will make based on the results.
For detecting major problems or understanding at a deeper level why people find certain tasks difficult to do or what their expectations are, a qualitative approach is a more appropriate. On the other hand, if you need to make a decision about major changes or a redesign and need to know how big of a problem you have in your hands, or how you compare to your competitors, a quantitative approach would do the trick.