Hispanics Show Higher Participation Than Non-Hispanics In Popular Sports
| Posted: by marina
CONSUMER FACTS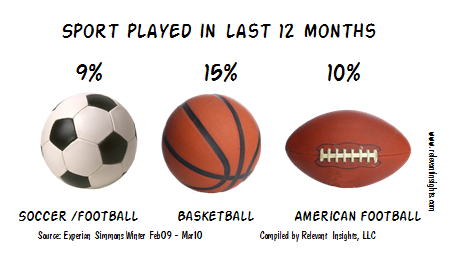 The World Cup in South Africa is getting American soccer fans excited. There are already about 19 million people who have played soccer in the last 12 months. The latest data from Experian Simmmons show that a similar number of people played soccer and American football in the last 12 months.
Hispanics show the highest participation not only in soccer, but also in basketball and American football.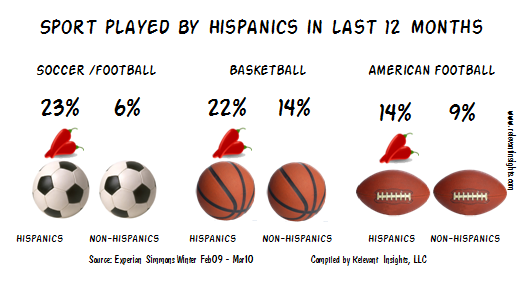 To learn why Americans call it soccer check:
To learn more about our consumer data service visit Consumer Shopping Behavior Insights. To request consumer shopping behavior data and insights don't hesitate to contact us.