To Succeed in Business Use Targeted Market Research
| Posted: by Michaela Mora
as published on April 1, 2011 by the Dallas Business Journal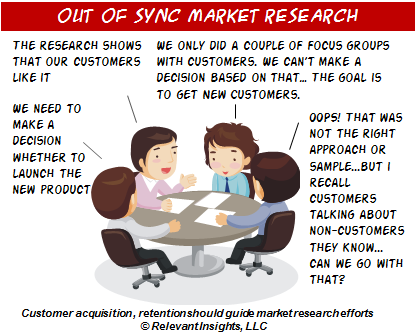 Well-thought, targeted market research is what entrepreneurs need to launch a successful business. For entrepreneurs who are considering investing part of their marketing budget in market research, I have a piece of advice: Think very carefully about how you plan to use the research results in your business decision making.
Although this should be obvious, I meet many business owners who are very interested in doing market research, but have a vague idea of how they will use the resulting data. Then, they get disappointed when they don't get the data they ultimately need. The solution is to spend time upfront aligning research objectives and business goals. Unfortunately, when market research is a last-minute thought before a big decision, not enough time is spent on clarifying goals and desired outcomes because of very tight deadlines.
In the great scheme of things, businesses are either working to acquire or retain customers or both, for sustainability and profitability purposes. This means that any market research should contribute with insights that support decisions related to customer acquisition and retention strategies. The choice of research methodology is often guided by these two strategies.
Depending on whether customer acquisition or customer retention is the main priority, we have to determine
The research design and analytical approach we should use to analyze the data.
The questions that go in a survey or discussion guide in qualitative research techniques (e.g., focus groups).
The type of people we need to include in the sample.
In a recent conversation with a client wanting to implement a brand tracking study, he asked me who we should include in the study sample: customers or non-customers? I got the same question from another client interested in conducting pricing research before making a decision to change prices.
In both cases my answer was: What is your priority at the moment: acquire or retain customers? If the main goal is customer acquisition, we need to include non-customers in the sample to uncover how receptive they are to our brand and prices and how likely they are to join our customer base. If, on the other hand, our focus is on customer retention, we need to target our customers to take a pulse on our brand and understand their likelihood to defect our brand or buy more of it when faced with price changes.
By aligning business goals with the outcome that can be expected from different research methodologies, entrepreneurs would be able to maximize the return on the investment made in market research and make the research insights actionable.