10 Ways To Improve B2B Websites
| Posted: by Michaela Mora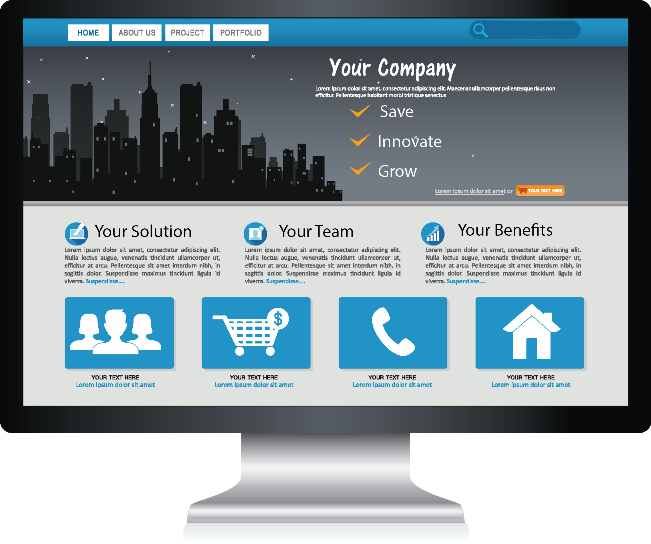 Many B2B websites fail at their primary objective: To help B2B buyers do their job; buying, that is. They forget that B2B buyers are also consumers who are increasingly making purchases online. This affects their expectations of how any website, including B2B websites, is supposed to work.
Moreover, many B2B sites are purposely vague or use self-aggrandizing jargon to entice potential buyers to call. The problem is that B2B buyers are busy people. They don't want to waste time hearing a sales pitch unless they think you have something they want.
Consequently, B2B websites should be designed with e-commerce guidelines in mind, even when they don't sell products and services directly online.
Design guidelines For B2B websites
To help B2B buyers make purchase decisions:
1.

Address Customers' Pain Points Through Design
Pain points vary from category to category. It could be the risk of ordering the wrong products, product availability, capacity, need of expertise to ensure quality, fast delivery times, budget constraints, finding the right contact, etc. If you are unclear about what your customers' pain points are, do research to find out. If you think you know them, do research to validate them. You may discover some are more painful than others. Those need to be prioritized in the design of B2B websites.
2.

Provide Content For Different Segments/Personas
B2B purchases may involve different steps. At each step a different person may be involved (e.g. the owner, the manager, the admin, the technical expert, procurement staff, etc.). They all will have different information needs that must be addressed. Just make sure the segments/personas reflect what visitors think of themselves. A mismatch will lead to site-abandonment. Test your website with a sample of your customers to make sure there is a match. Please, don't guess. You're not your customers. You may not notice when your own biases start coloring the portrait of a segment.
3.

Include Thorough Descriptions of Products and Services
Use images, text, and interactive functionality to provide relevant information. The goal is to make it easier and faster for buyers to decide if you offer what their company needs. The stress in on "relevant." If you are not sure about what buyers would like to see, invite visitors and customers to participate in usability testing to find out.
4.

Use Common Industry Terms in Product & Service Descriptions
Using the right terms helps with natural language searches. This allows visitors to quickly determine if the site has the information they are looking for.
5.

Provide In-depth Information about Services Without Requiring Registration

R
Visitors are often unwilling to provide contact information. They need to believe first you are trustworthy and have something they want. Buyers are afraid of the deluge of sales calls and emails that often follows such registrations. If you still want to pursue this path, make it easy to register. Don't ask for too much information. Pace your follow-up communications.
6.

Provide Pricing Information
Pricing B2B services and products is often difficult without full specifications. Nonetheless, B2B buyers need to get an idea of price levels, even when a cost list can't be provided. You may use starting prices, price ranges, or hourly prices, or other indicators of cost.
7.

Be SEO Friendly
Use relevant tags and URLs to attract Internet search engines. The objective is to improve organic ranking with links that bring visitors to relevant content.
8.

Include A Search Function On Website
The goal is to help visitors quickly find what they are looking for without having to muddle through navigation menus. Make sure the search engine provides accurate results.
9.

Add A Feedback Pop-Up Feature on Website
Asking B2B visitors about their site experience and to suggest improvements will provide insights into needed changes. It will help to detect problems preventing buyers from finding what they need to make a decision.
10.

Test And Re-Test As eCommerce Websites Do
The absence of a shopping cart is no excuse to not test B2B websites' user experience. In fact, because a site doesn't have a shopping cart, it should be tested on a regular basis. This allows a company to understand how it is helping or hindering purchase decisions. Without a shopping cart, it is harder to measure conversion rates and figure out why visitors may be abandoning the site. The only way to know if talking to users.
In Conclusion
In short, whether B2B websites sell directly online or not, they are valuable sales channels. Consequently, they should be designed using similar guidelines more often applied to e-commerce B2C sites. The users' needs, attitudes, and experience should guide the design. This is the best way to maximize the value B2B websites for both the users and the business.