5 Things SurveyMonkey Can't Do
| Posted: by Michaela Mora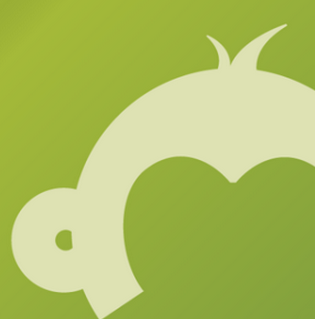 SurveyMonkey's limitations have prevented me from using it for a long time until recently when a client asked me to use the tool to fix some issues with a recurrent survey for which they use this tool.  As in the past, it was painful to work with the tool due to its limitations in basic functions.
Someone asked me via Twitter to mention 5 things the paid version of SurveyMonkey couldn't do, so here are five that bothered me the most when using it recently.
1. Skip Logic
You can only skip forward based on the answers on one question. Logic including combinations of questions is not allowed. This has always been the standard for SurveyMonkey, but I was expecting that by now they would have added better logic capabilities since I first used it back in 2004.
2. Question Randomization
You can randomize items in single or multiple choice questions, but you can't customize randomization by selecting which items you want to randomize and which you don't.  You're allowed to anchor the last item in the list in its position, but if you have "Other (specify)" and "Don't Know" in the list, you can only anchor one, so you either don't randomize at all if you want to keep both in the same position or take one out since it doesn't make any sense they take random positions.
3. Question Structure
If you decide to add an "Other (specify)" option it can only be added as the last item in the list, which looks weird if you also have "None of the above"  or "Don't Know," which should come last. To add to the injury, you can't make these types of answers exclusive in multiple choice questions to prevent inconsistent answers or click errors.
4. Survey Invitation Design
You can change the subject in the survey invitation, but you can't add the sender's name, so it doesn't look very professional on the receiver's end who will see in the From field "On Behalf of via surveymonkey.com"
Another shortcoming in this area is that you are not able to preview the invitation. The only way to do this is by sending the invitation to yourself, which means you have to set up a survey distribution event every time you make changes to preview them. Very inconvenient and inefficient.
5. Data download
Open-ended questions and numeric questions need to be downloaded in separate files and merge outside SurveyMonkey. This adds an unnecessary step that again makes the process inefficient.
These issues may not be a big deal for some, but in my opinion, they have a negative impact on the quality of the survey that SurveyMonkey would allow me to design if I'm forced to use it. Thankfully, nowadays, there are better tools with a comparable price with many more features (e.g. SurveyGizmo) so you don't have to deal with many of the limitations of SurveyMonkey.
For a comparison of some of the most popular survey tools besides SurveyMonkey, check Review Of Three Powerful Online Survey Tools.