Market Researchers Benefit From Learning Marketing
| Posted: by Michaela Mora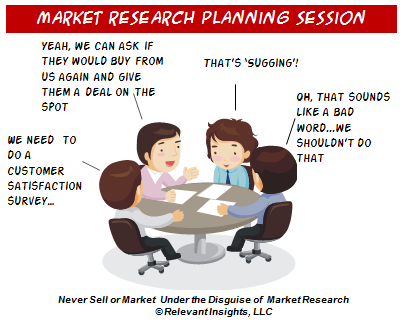 A few months ago, I got a call on a Friday at 5:45pm CST from a new client who was referred to me by a colleague. He was trying to help his own client to determine which media buying strategy they should follow. They had tested several positioning approaches and now needed to know who they should target and with which media. They asked me if we could analyze the data and develop a targeting model that could guide their decisions. Of course, we did.
After trying different approaches, we recommended a Tree Analysis-based model, which met sound statistical requirements, but also was very actionable. The client could clearly see what ROI they would get from targeting different segments, which not always meant going for the largest segments, since greater reach also meant higher cost and a greater spillover on segments that were not worth targeting.
The client who called me, had worked with a different research vendor before, someone with a degree in statistics and a professional researcher. When I asked, why did he decide to award us the project, he said "You had the marketing perspective on the issue from the start." I have to thank that to my previous experience as a market researcher on the client side closer to how business decisions are made.
This case came to my mind, when I recently read the post Why market researchers can never be marketers by Annie Pettit, from Research Now.
She discusses a problem market researchers have been fighting against, which is the use of market research as a disguise for selling. She describes the role of market researchers as guardians and advocates of the rights of research participants. As Pettit says, market researchers should provide a sanctuary for research participants to freely express their feelings and opinions. Then she goes on to say:
"Market researchers do not Sell and do not Market. There is no sanctuary if participants feel they will be targeted based on their opinions. Sugging (selling under the guise of research) and mugging (marketing under the guise of research) tear down the walls of the sanctuary. And once torn down, building them back up is a monstrous task."
I couldn't agree more. Market research should not be used to harvest prospects lists or to sell directly to research participants. I get that request now and then and my answer is always NO. That's a job for telemarketers.
However, I don't equate marketing with direct marketing (in which telemarketing is a tool). It goes beyond that to encompass strategies companies use to market their products and to do that effectively they should use market research to support business decisions. Here I'm talking about results and insights at the aggregated level, where participants anonymity is guarded. In the above example, the targeting model was never meant to target people who participated in the research, but consumers in the general market that may be like them and would have an affinity with the clients' products.
Market researchers often complain they are not taken seriously and that too many research reports are used more as dust collectors (the thick ones can support a sofa's missing leg also) than providers of decision support. I have had the fortune to see the implementation of research insights in action with huge dividends, and all I can say is that after all the correct methodological and data quality considerations has been made, what makes a difference in delivering actionable research is looking at the results from a marketing perspective in light of current market conditions and a client's financial and capacity resources.
Market researchers, who know the principles of marketing are always in better position to help their clients. They will not do the selling. That's the clients' job. But market researchers should provide insights on who to sell, what to sell, why and to some extend how to sell to promote clients' business growth.