UX Research Methods For User-Centric Design
| Posted: by Michaela Mora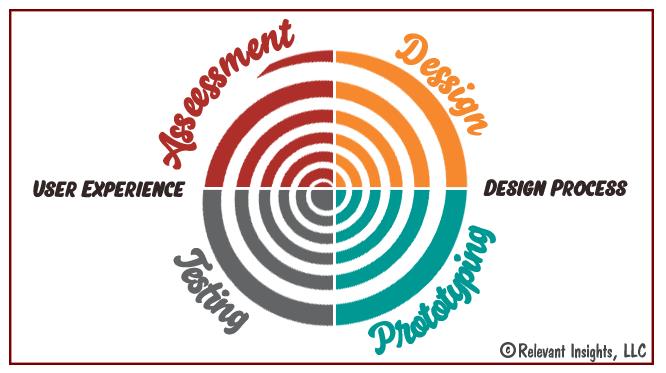 UX research methods are becoming popular as more companies try to provide a good user experience to their customers. Many are realizing this is not limited to improving a website or app usability.
User Experience Design Process
Designing a good user experience requires a user-centric iterative process. This can be represented as a continuous loop of four key phases and that always comes back to the user:
Assessment: Understand what users are doing, what their needs are, and what problems they face
Design: Develop ideas of how to deliver a solution to the problems identified during the assessment phase
Prototyping: Implement design ideas in low-, mid- or high-fidelity prototypes (depending on time and budget)
Testing: Test prototypes among users of the target audience
UX research is often associated with usability testing. However, this is only one of the UX research methods available to user experience designers. Usability testing is most appropriate when prototypes are ready for testing.
The fact is that we should conduct UX research during all phases to detect issues as soon as possible to avoid investing a lot of time and money in ineffective solutions.
User Research Methods for Each Phase
During the Assessment phase, we try to understand users' needs, motivations and the path to certain behaviors of interest. In this phase, we can use in-depth interviews, observation (for behaviors that are difficult to articulate), and surveys (for large audiences). This is probably the most important phase in the process since it lays out the foundation and purpose of the design.
During the Design phase, we conduct research to generate new ideas to solve the problems uncovered during the Assessment phase. In this phase, we use research-based design methods such as personas/user stories, user ideation sessions, and comparative research of solutions used by competitors and other categories outside our industry.
During Prototyping, we can use inspection to determine if best practices and principles of good design are being applied.
Finally, in the Testing phase, we can use moderated or un-moderated task-based usability testing, observation, and interviews to test the prototypes.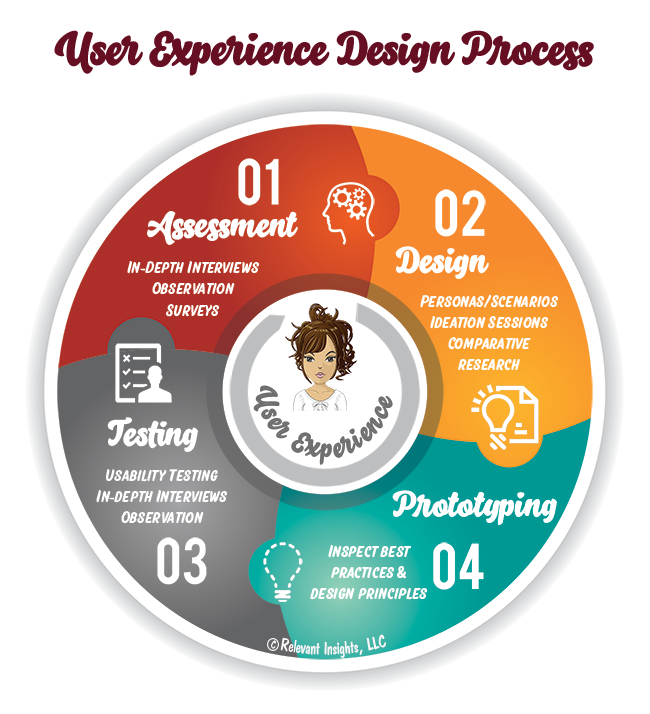 Iteration Is A Must
It is unlikely that we get the first version of a product/service/website/app right. Ideally, you should run several iterations of this process to create incremental improvements. The idea is to use UX research methods to fail as soon as possible, learn from your mistakes, and getting better at providing good user experience.
Unfortunately, time and money conspire often against using this design process, which is understandable in the short term. However, this is just a waiting game. Savings will evaporate when the need for improvement becomes apparent through lost sales and customer complaints. What you save at the beginning by not going through this design process, you will spend in the end.