Usability – The Importance of a Website's Visual Appeal
Tuesday, February 7, 2012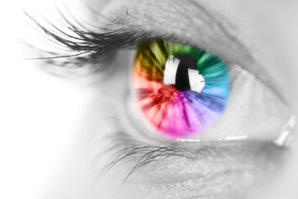 If you are a startup or a small business in need of a website, you may decide to develop the website yourself or ask someone you know or a digital agency to do it for you. In either case, it is most likely that you will get involved in the creative process, since, after all, the website would be representing you and your business to the world.
Some of the factors that have an impact on how well the website will work for your purposes are:
Visual appeal
Font size and type
Page layout
Content complexity
Role of images
Navigation
Forms and Tables
Menus
Links
In this and subsequent posts, I'll be writing about the main takeaways from research done in recent years in each of these areas. My hope is to help you make informed decisions about your website's design.
Let's start with visual appeal. You only have milliseconds to grab a visitor's attention and only one chance to create a first impression, which will affect subsequent visits by creating a positive or negative "halo effect."  Research (Lindgaard et al., 2006) has shown that visitors can reliably decide which homepages they like or dislike within 50 milliseconds, and that their first impressions hold over time, even if they have more time to evaluate it later on. This suggests that visual appeal is established before the visitor is even aware of doing it, at a precognitive level.
Visual appeal has been shown to have an impact on:
Purchase intent and likelihood to re-visit a site
Trust and reliability perceptions
Perceptions of negative website attributes, which sometimes are overlooked in the presence of strong visual appeal
Elements such as color and layout seem to be as important as text elements in creating visual appeal, but how they will impact the effectiveness of your website can only be found out via concept and usability testing. You can test a visual concept of your website using some of the online survey tools that are available for free or at very affordable prices. You can do it yourself or hire a professional researcher. It will be worth it, if you want an effective and visually appealing website.
For more on the subject check the post about the role of font size and type in website usability.