Establish A Customer Satisfaction Process Anchored in Customer Insights
| Posted: by Michaela Mora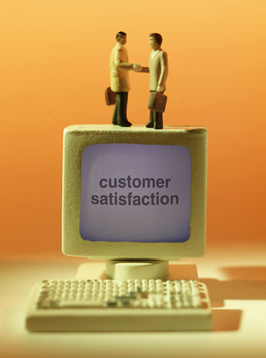 Consistency and quality are key drivers in customer satisfaction and loyalty. This is quite obvious, but the fact is that many times they don't move in the same direction.  Some companies offer high quality products, but the quality of the customer experience when acquiring or consuming the product is a hit or miss. Other companies are very consistent at providing mediocre products and bad experiences. This is why I don't completely agree with Charles Blakeman when he says that the lack of a consistent customer experience is the reason why customers don't buy your product. I think product quality matters, maybe more in some product categories than others and more for some customers segments than for others.
 I do agree that companies should have a customer satisfaction process in place that creates a consistent and good experience for all customers. However, a "good" experience is likely to mean different things to different customer segments, hence the need to tailor the process based on customer segmentation.
Most importantly, a customer satisfaction process should be anchored in a customer satisfaction measurement system that provides customer insights by monitoring key performance indicators (KPIs) that are relevant to the customer experience and the products and services offered by the company. KPIs can include different metrics based on data collected from customer transactions (internal data) and self-reported data (customer satisfaction surveys, interviews). Some of the most common KPIs are:
Customer retention (tenure, repeated purchases, etc.) and churn (inactives, cancelled, etc.)
Self-reported levels of customer satisfaction
Likelihood to recommend the product and services to others
Likelihood to continuing patronizing the brand or defect to competitor alternatives
Performance evaluations of the company's products and services
Perceptions about the company and key competitors
Each of these KPIs can be customized for different teams in the organization and combined through a key driver analysis model that can tell us each team's contribution to the company's efforts in providing the optimal customer experience. This approach would allow the company to pinpoint where problems arise and find a solution to fix them.
To learn more about our customer satisfaction and loyalty research service visit Customer Satisfaction and Loyalty Research.
To request consumer shopping behavior data and insights don't hesitate to contact us.