Posted on December 3, 2010
CONSUMER FACTS
Most people think all Hispanics in the US are Catholics. Broad generalizations are usually wrong. According to the most recent Simmons Experian 2010 data, only 62% of Hispanics prefer Catholicism. In fact, 12% has not religion preference. By country of origin, most secular Hispanics are found among Cuban-Americans (16%) and most Catholics among Mexican-Americans (67%).
Compared to the general population in the US, Hispanics are 2 ½ times more likely to be Catholics, so it is not surprising that Hispanics are considered Catholics by default.
A 2006 Religion Survey from the Pew Hispanic Center, showed back then that among Latino Christians – Catholics and Protestants – 39% described themselves as "born-again or Evangelical Christians."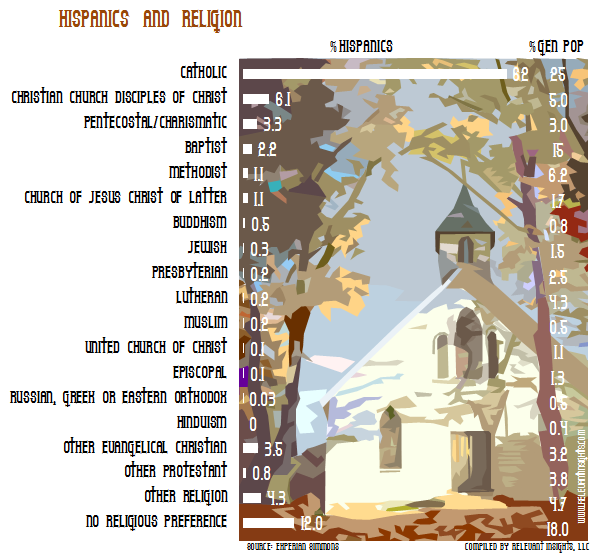 To learn more about our consumer data service visit Consumer Shopping Behavior Insights. To request consumer shopping behavior data and insights don't hesitate to contact us.