| Posted: by Michaela Mora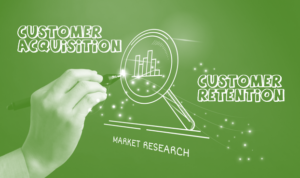 Market research should support decisions related to customer acquisition and retention goals. After all, businesses are either working to acquire or retain customers, or both.
If you plan to put aside money for market research this year, think very carefully about how you will use research results in your business decisions.
I meet many business owners interested in market research. However, some have only a vague idea of how they will use the resulting data. Then, they are disappointed when they don't get the insights they ultimately need.
The solution is to…