| Posted: by Michaela Mora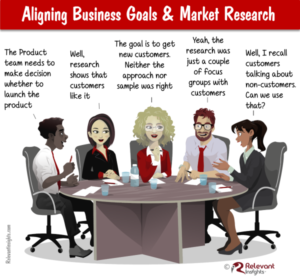 The alignment between business goals and the market research approach is critical for actionable market research.
For entrepreneurs who are considering investing part of their marketing budget in market research, this is my advice: Think very carefully about how you plan to use the research results in your business decision making.
Have A Clear Idea of Why You Do The Research
Although this should be obvious, I meet many business owners interested in doing market research but with a vague idea of how to use the resulting data.
Then, when they can't mak…